New Badge Unlocked!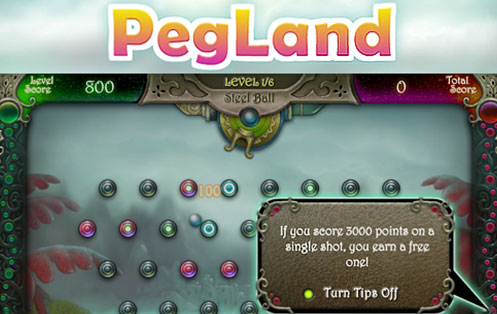 Once upon a time, there was a world known as PegLand - a place of fantastical landscapes, exciting powers, and more pegs than you could shake a stick at. The secret to entering this world was long thought to be lost – that is, until you discovered the key to getting in! (Hint: it's clicking the Play Button.) We'll warn you up front, though – between the beautiful visuals, appealing sound, and gameplay that's supremely addicting, you may never want to leave. Click Play and prepare to have a new favorite game.
Play Now
Editor's Choice
new

Penny Dell Word Search Improve your word search skills daily with our huge library of puzzles!
Penny Dell Sunday Crossword Try the new Sunday Crossword, no pen, pencil, or eraser required.
Penny Dell Sudoku Put on your Sudoku hat and get ready for a challenging Sudoku puzzle!
Penny Dell Crosswords Challenge your crossword skills everyday with a huge variety of puzzles waiting for you to solve.