New Badge Unlocked!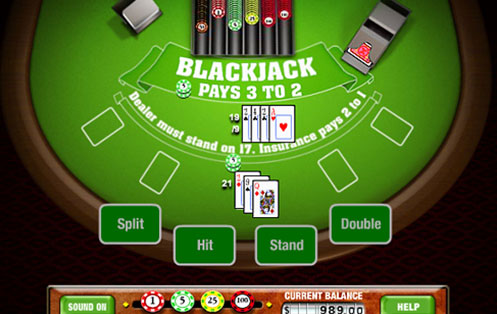 While you may think this free blackjack game is simple, think again. It's not just about getting 21. It's how you get 21. Our free blackjack online brings Vegas to your desktop with the same rules and settings of a casino gambling table right on your computer screen. Take a gamble and throw down your virtual chips if you're feeling lucky. But don't get too greedy. When you play free blackjack online you gotta know when to take a hit and when to stand steady. The right move can win you more chips and keep you in the game.
Play Now
Editor's Choice
new

Penny Dell Word Search Improve your word search skills daily with our huge library of puzzles!
Penny Dell Sunday Crossword Try the new Sunday Crossword, no pen, pencil, or eraser required.
Penny Dell Sudoku Put on your Sudoku hat and get ready for a challenging Sudoku puzzle!
Penny Dell Crosswords Challenge your crossword skills everyday with a huge variety of puzzles waiting for you to solve.