New Badge Unlocked!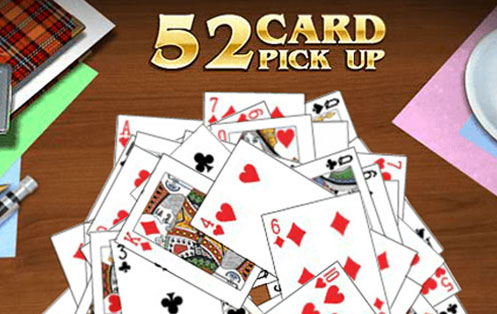 Next time somebody asks if you want to play 52 Card Pickup, say Yes! Try your hand at this fun card game where the objective is to remove every card from the pile as fast as you can! Start by clicking any card in the pile. To play, simply click on cards that are one higher, lower, or the same as the previous card clicked. Remove every card from the pile to win! Good luck!
Play Now
Editor's Choice
new

Penny Dell Sudoku Put on your Sudoku hat and get ready for a challenging Sudoku puzzle!
Penny Dell Crosswords Challenge your crossword skills everyday with a huge variety of puzzles waiting for you to solve.

Daily Crossword The classic LA Times Crossword Puzzle.
Eggz Blast Battle against the clock in this fast paced matching game!